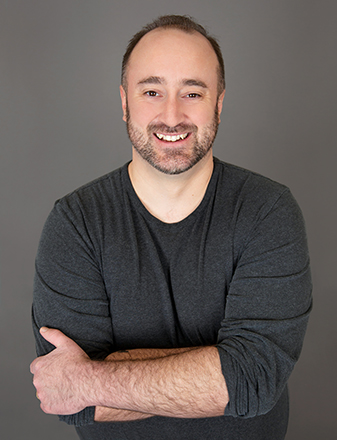 Hi, I'm Aaron
With more than 25 years in the industry, I understand the challenges companies face when leveraging cutting-edge technology to stay ahead of their competition. This experience allows me to provide expert-level services without having to commit full-time resources, making me an excellent fit for many organizations looking for cost-effective solutions that still deliver high-quality results.
Experience that Gets Results
My professional journey began as a young boy with nothing more than a hand-me-down computer and a copy of Netscape Navigator. Being curious by nature, I started playing around with code and quickly learned how to make images appear in an HTML document. From there, my curiosity and natural talent for problem solving drove me to develop the skills I needed to provide comprehensive and thorough tech and digital services for business.
Today, I am a seasoned professional who specializes in DevOps, Platform Engineering, and Cloud Infrastructure consulting, providing unparalleled service and powerful solutions that drive business forward.
Unwavering Commitment
I take pride in delivering quality digital solutions that meet my client's needs while matching their budget. My clients have come to rely on me for providing à la carte services that save them time & frustration while delivering top-notch results.
Although I currently reside in Calgary, Alberta, Canada, far away from most of my clients, using modern tools such as teleconferencing & Skype, I can ensure that they still receive the same professional level service no matter where they are located.
Dedicated to Service
Whether working with early-stage startups or enterprise-level clients, each project is handled with the same level of respect & attention to detail. I am dedicated to providing superior service with each project I undertake.
As a business owner, I understand that each client has unique needs and goals. I am committed to doing the necessary research and analysis to ensure the best possible outcome. My goal is to exceed expectations while meeting deadlines and staying within budget.
Bound by My Mission
My mission is to make the web accessible to everyone and help build better websites & better code one step at a time.
I thoroughly enjoy working with forward-thinking companies who appreciate the value of using cutting-edge technology for their business needs. Whether it's developing cloud-based platforms or leveraging advanced analytics; I am determined to find the best solution for my clients, every single time!